On July 13th, we celebrated the grand opening of our store in San Diego. It has been a long term dream of ours to one day allow folks to come into our workspace, shop for goods, grab a whiskey, and see where it's all made. It's finally come true!
We will be throwing lots of events, hosting workshops, and open for business during the week for shopping! This is also allowing us to partner up with some cool brands that we are friends with such as Throne Watches, Mark Albert Boots, and Shwood Eyewear. The beast of having a retail store is no easy task but with one dream coming to life, another unfolds and as we've worked for the last 6 years in our spot to produce well made goods, the dream of bringing people in to that world has grown and blossomed into this space. If you find yourself in San Diego, please come celebrate with us!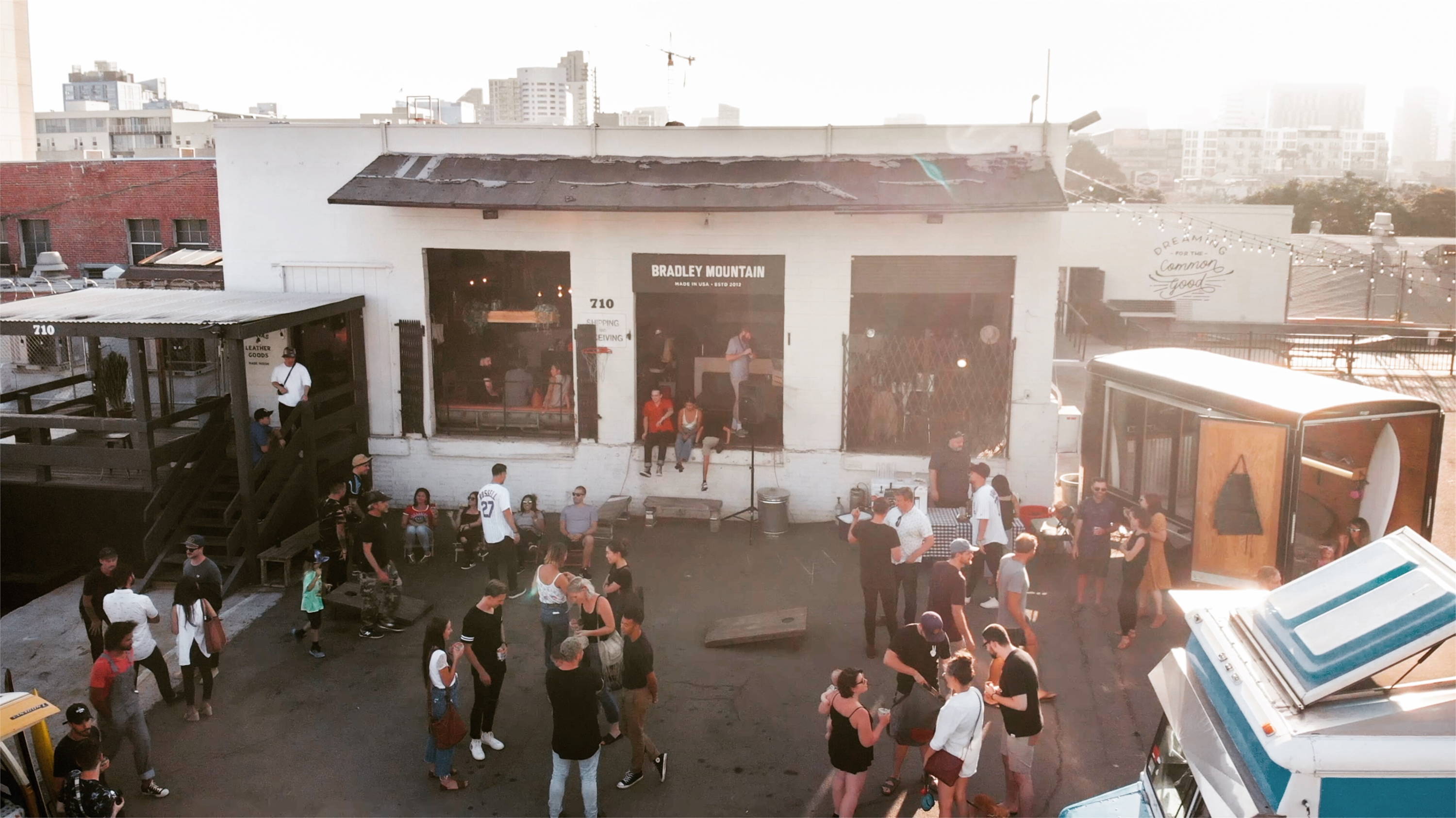 Our Vendors for the event were: Born in Brooklyn Food truck, Old Harbor Distillery, Bivouac Ciderworks, Slow & Low Whiskey, Outsider Cellars, music by Sunburnt Reynolds from Aloha Beach Club, and Moniker General served drinks. We also had some friends come out and display their skills and goods: Whisky Locker, Shaper Studios, and Imperfects. We had about 250 folks come by throughout the evening to see the shop, grab a drink, and shop our new space.