Bradley Mountain X Faribault Woolen Mills
FARIBAULT x BRADLEY MOUNTAIN
Being fans of heritage American Made goods, we are excited to share about Bradley Mountain's collaboration with Faribault Woolen Mill Co. Faribault Wool runs a unique operation in today's world in that all the processing of the wool is done completely in-house, making it one of the last vertical mills left in the U.S.A. We've designed some collaborative bags and jackets with this legendary company, combining our classic Bradley Mountain designs with their historic 100% Wool blankets. We're excited to be working with Faribault and wanted to share a little bit of their remarkable story. 
About Faribault: A 154 year old company
At a time in history where American Made products have become increasingly hard to manufacture, Faribault Woolen Mill Company remains as a beacon of hope for American Made craftsmanship. Founded in 1865 by a German Immigrant H. F Klemer, Faribault Woolen Mill Co. began as a solution for processing local wool for quilt batting in the small town of Faribault, MN. The Mill quickly found itself in the wool blanket business however—seeing an opening in the market—and at one point was manufacturing half the blankets in the United States: A quite significant feat considering that it began as an operation powered by a single horse carding machine!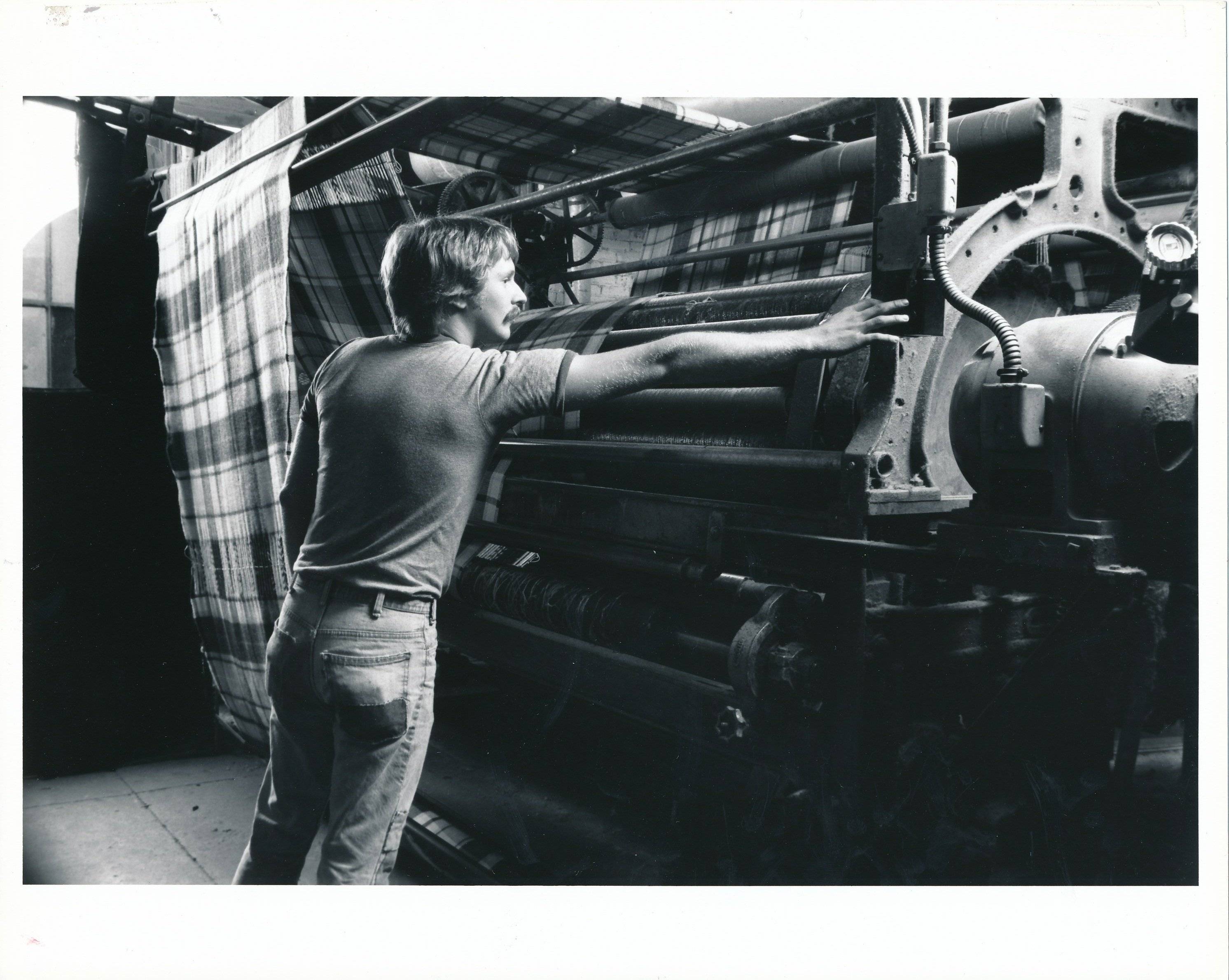 The Mill survived the many turmoils of the American economy through the great depression and the two World Wars, continuing to focus on its niche wool products. In fact, during World War I and II the Faribault Mill produced a combined 350,000 Wool blankets for American Soldiers, being one of the main producers of Wool blankets in the U.S at the time. The staying power of Faribault Mill was tried and true. When the 90's hit however, the country began moving towards offshore manufacturing in search of cheaper labor and product. This proved to be hurtful to the Mill and combined with the recent changes in the majority ownership of the company and the significant economic crash in 2008, the mill was eventually forced to close its doors in 2009.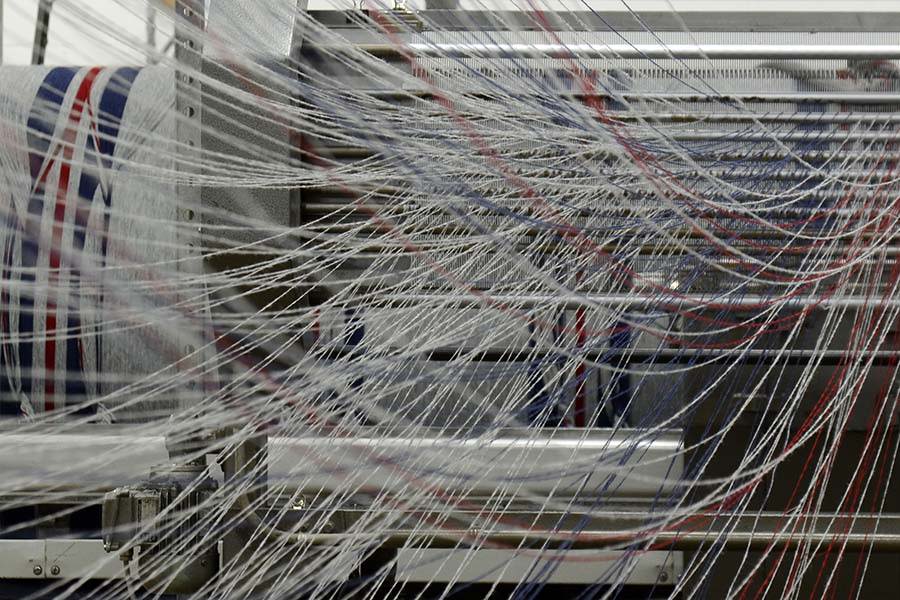 Seeing the 144 year old business silently fold its arms did not sit well with Chuck and Paul Moody who revived the company just two years after its brief close. Today the Faribault Woolen Mill Co. continues to manufacture blankets with the same process and often uses original machinery left in the Mill as the process of weaving and milling has stayed the same for millennia. It is remarkable to have an American company that was operating in the late 1800's and early 1900's still making the same quality products in 2019 with the same methods. They currently operate out of the brick Faribault Woolen Mill Co. building built in 1894. 
We, here at Bradley Mountain, hope you enjoy the bags we partnered up with them on. Please click here to shop the collection (exclusively offered at Faribault Woolen Mills).