Dixon Rand X Bradley Mountain
Being in the business of handmade goods, every so often we come across a like minded company that is carried on the same spirit—that is, making unique, durable and long lasting pieces in a timeless way. Being fans of Dixon Rand and the work they do, we decided to visit their workshop to check in on a limited run of Natural Chore Coats we are collaborating on as well as to learn more about their story and process.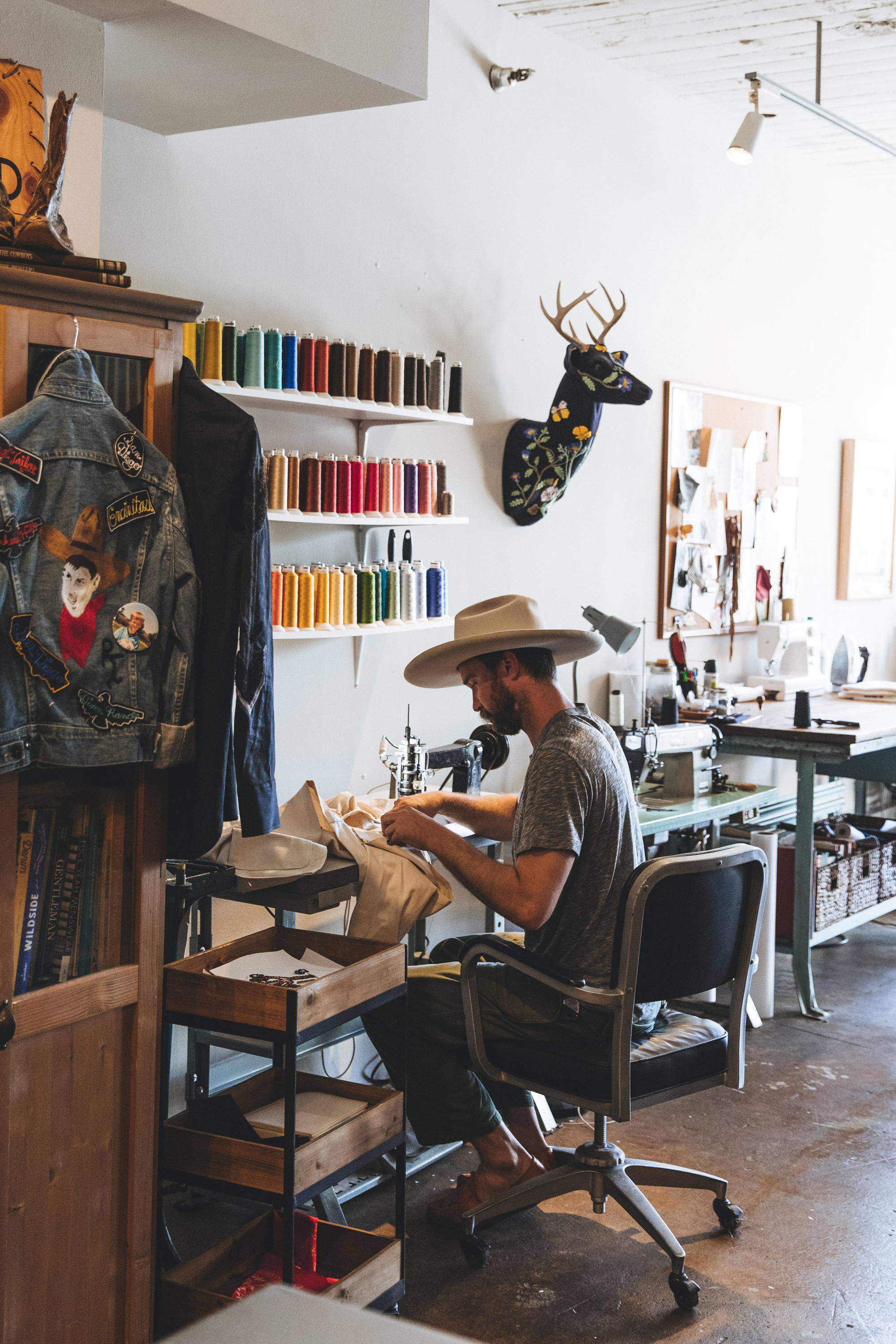 Abraham Voytek lives and works out of his studio in the heart of downtown San Diego. The studio space, located on the 3rd floor of the Pioneer Lofts, is reminiscent of the creative spaces you might find in Brooklyn or San Francisco. The spacious room offers up plenty of natural light with ceiling high windows and a concrete floor. The space no doubt facilitates an ideal environment for creating and designing. Abraham was quick to brew up come coffee for us as we chatted about sewing machines, selvedge denim and chain-stitching.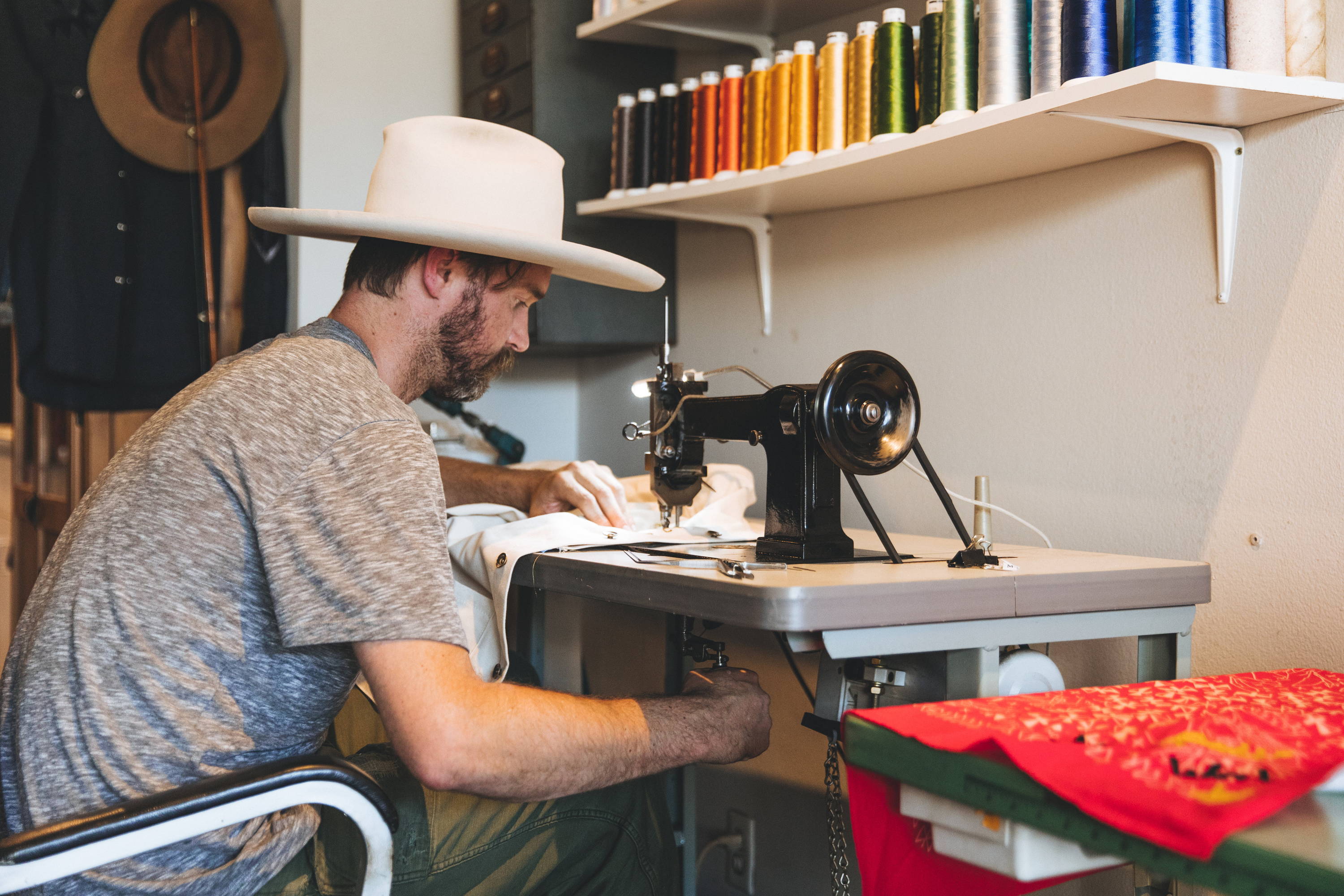 Starting as a small batch selvedge denim contractor back in 2013, Dixon Rand began making high quality American made products inspired by the Southwest. The idea for the name came when Abraham combined the two last names of his grandparents, Dixon and Rand to form "Dixon Rand." Abe explains that the Rands were an old southern family from North Carolina and were always very traditional and proper. The Dixons on the other hand were artists and eccentrics who moved to San Diego back in the 1890's. "I chose the name to pay homage to my past along with my design philosophy of reinterpreting classic garment designs, techniques, while incorporating small eclectic elements into the garments to create something new and current while giving a nod to the past."
---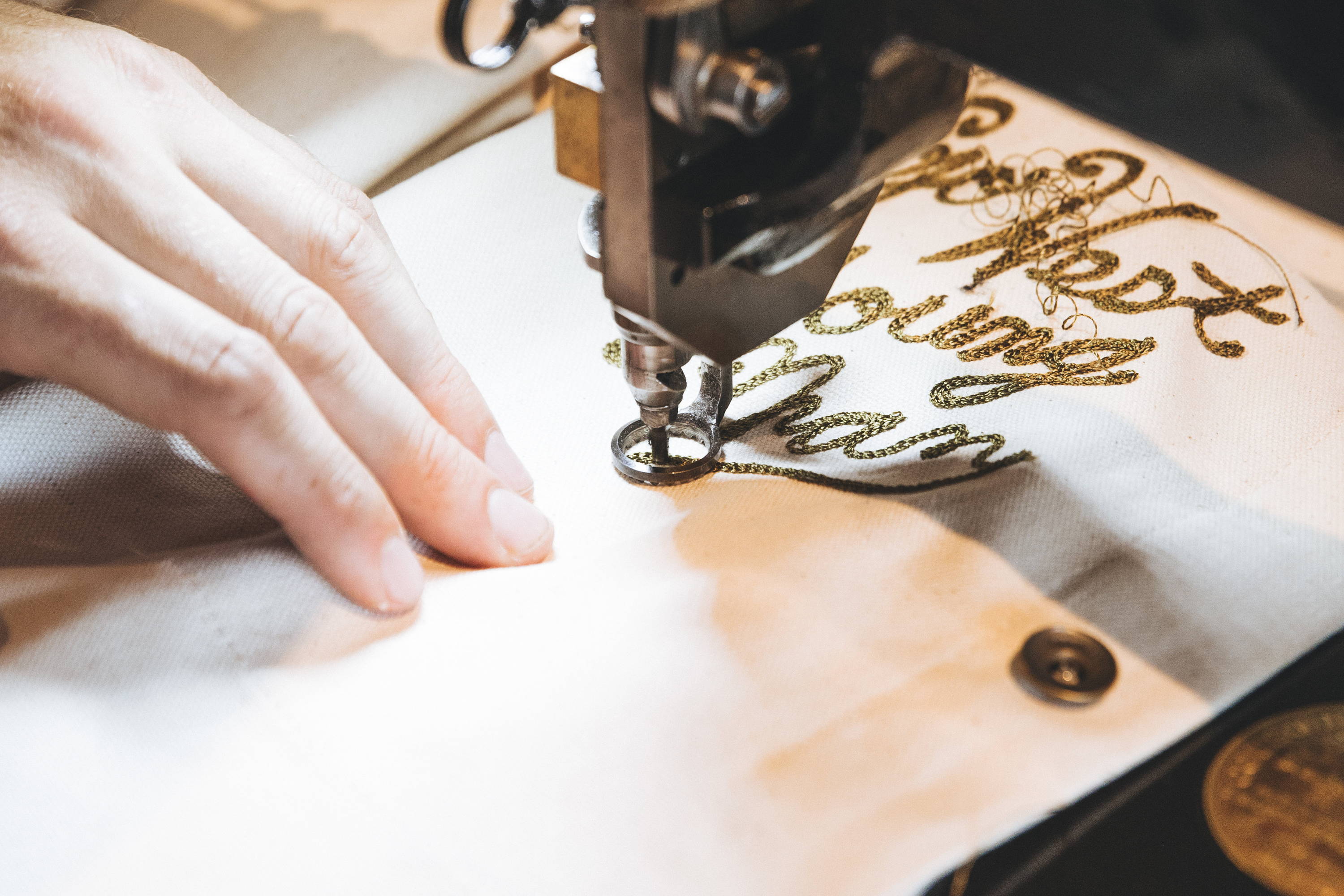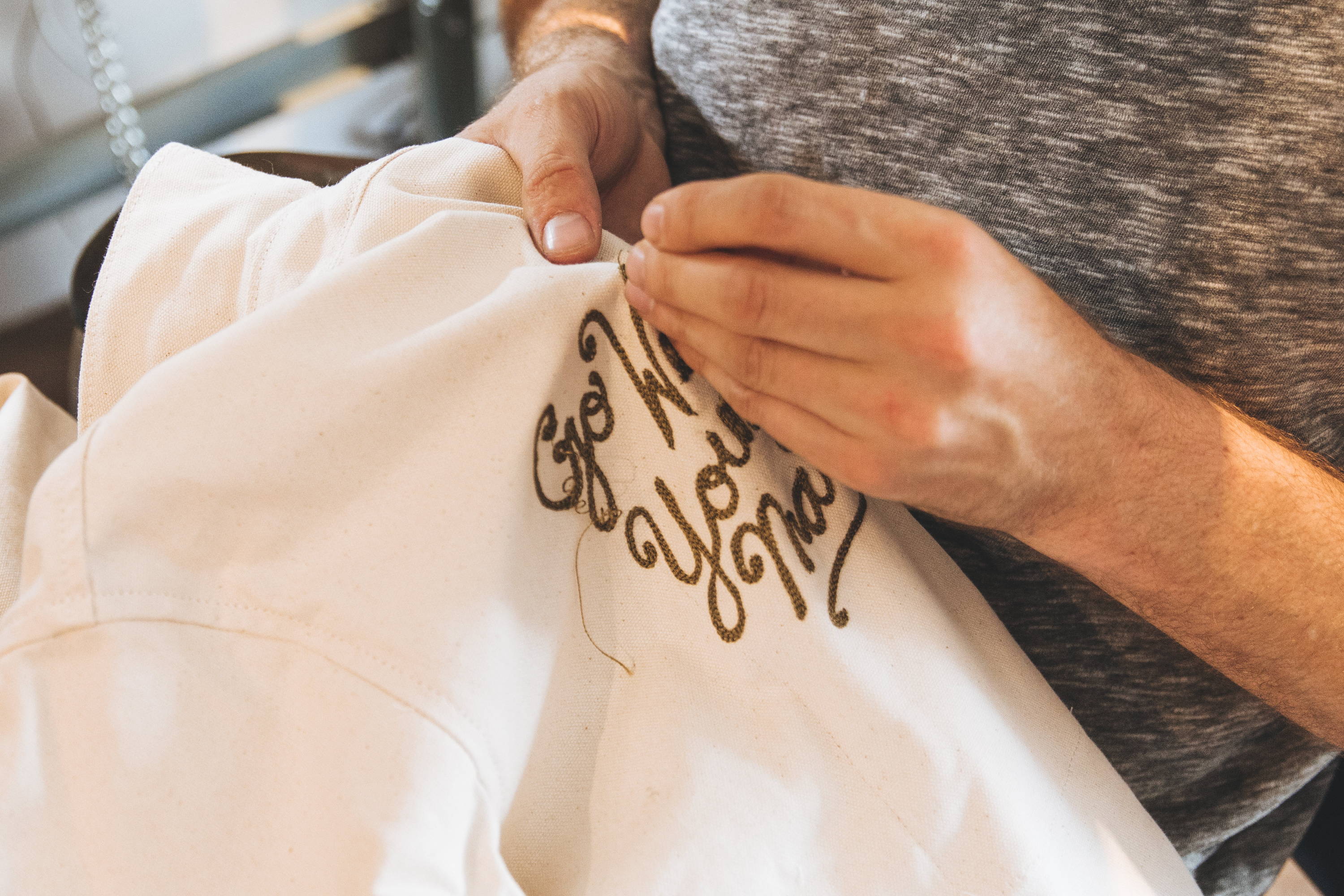 Within a year Dixon Rand had quickly found their way into a niche with their brilliant designs and commitment to quality. "I had been working on various contracts with small apparel brands; pattern making, sample sewing, and small batch production and what I learned as a result of these opportunities led me to believe there was room for a company focusing on high quality, American made products. With some mentoring and support from fashion industry vets, I decided to launch Dixon Rand. Within a year, we'd been contacted by western-wear retailers to create some specific selvedge denim shirt styles" says Abraham. 
Along with their unique handmade clothing, Dixon Rand also specializes in chainstitch art, adding unique and durable embellishments to their pieces. Equipped with a refurbished vintage Cornely chainstitch embroidery machine from 1907, Abe showed us his intricate process of chain-stitching his designs onto jackets the old way. We observed in intrigue as the dance between the left hand (guiding the fabric of the jackets) and right hand (turning the knob below the machine to dictate the direction of the circular walking foot) allow for the art to unfold on canvas. Chain-stitching by hand is in some ways a forgotten art as many opt for machine animated chain stitching, but it turns out as it often does, that chain-stitching by hand produces a higher quality and longer lasting product.
You can shop the limited collection we produced with him by clicking here.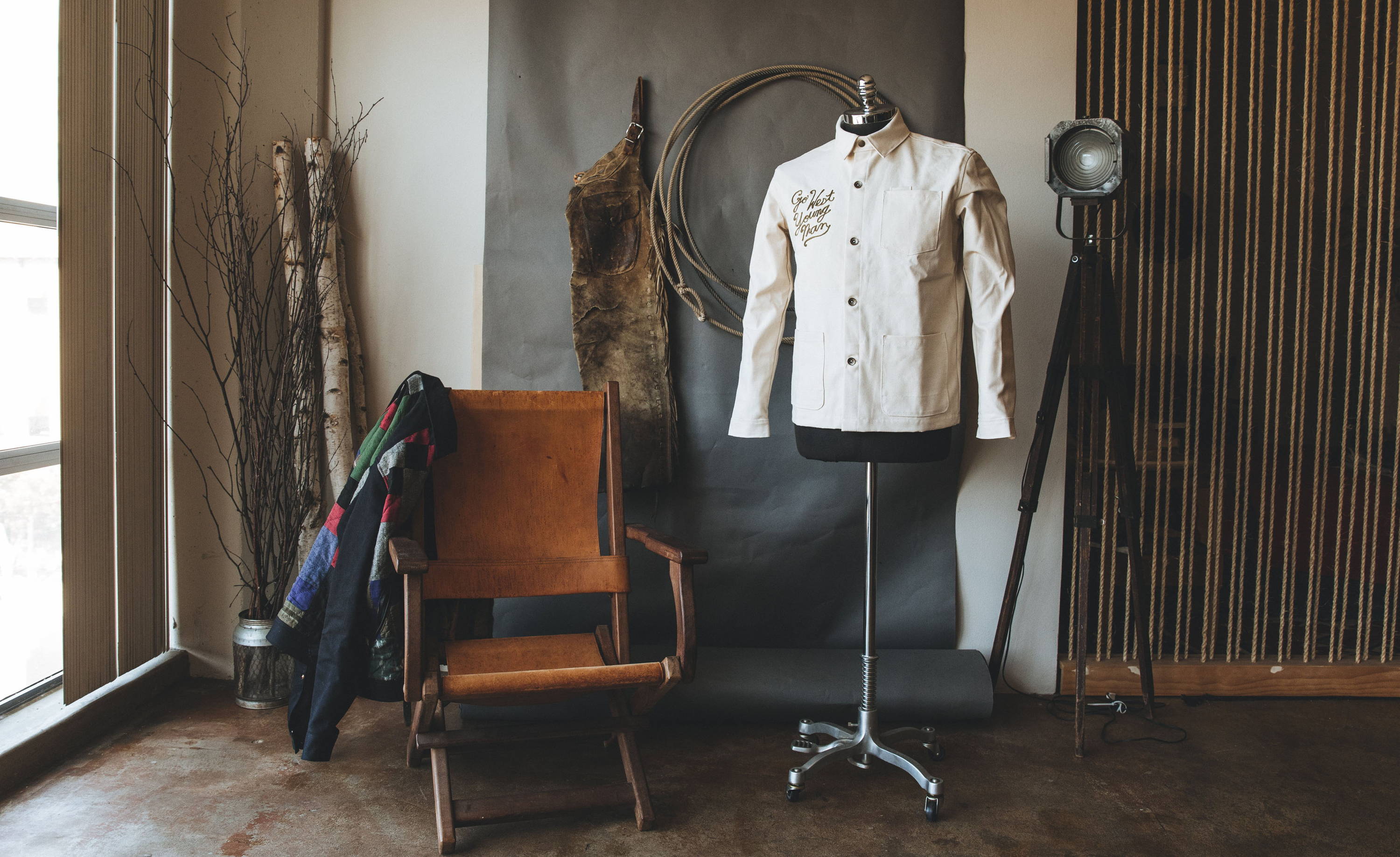 ---