by Keet Veylupek
Iceland was one of those places that seemed untouchable, it was distant, cold, a foreign frontier. My understanding of this arctic island came from the images I saw in magazines like National Geographic. I dreamed of summiting mountains and trekking through untouched snow. However, what people don't know is, people live there. Seriously, a lot of people actually live there. There's a fully functioning society and economy.
When the US economy crashed in 2008, the Icelandic economy crashed even harder. In recent years, there has been a large push towards tourism in an attempt to bring income back on to the island. That's where I came in. My visit was a direct result of Iceland's efforts to promote tourism. And, thank God for tourism.
My first encounter in Iceland was with the Icelandic customs officer. She asked what the purpose of my visit was. "To drive the Ring Road and explore the north," I said. "In the winter?!" She laughed and stamped my passport. It didn't matter what other people thought, I had made it there and I was going to embrace every challenge and every opportunity. I was traveling with seven other guys, some of my closest friends, and nothing could stop us. After our fair share of complications, we were on the road.
Iceland is built kind of like an adult Disneyland. Everything can be accessed in a central location via bus, and instead of roller-coasters, they have waterfalls. We didn't come for Disneyland though. As we drove further north, we began to get away from all the tourism. We started to see fewer cars, then even less cars, then eventually none at all. This is where the real adventure began.
Somewhere along the eastern coast, it really started to set in. We had actually made it half-way across the world to an icy country we only dreamed of visiting. I think the biggest turning point was three or four days in. I had been driving all day, trying to get as far north as possible. The sun had set, the weather was shifting, and we hadn't found a place to stop for the night. The fog rolled in, and the light rain turned into a snow storm. We had lost almost all visibility. Normally, we communicated from van to van via walkie-talkie, but at this point, no one said a word. Everyone was on the edge of their seat. Finally, we came across a side road where another car had stopped. We pulled off, parked, and went to sleep with our hearts still beating fast.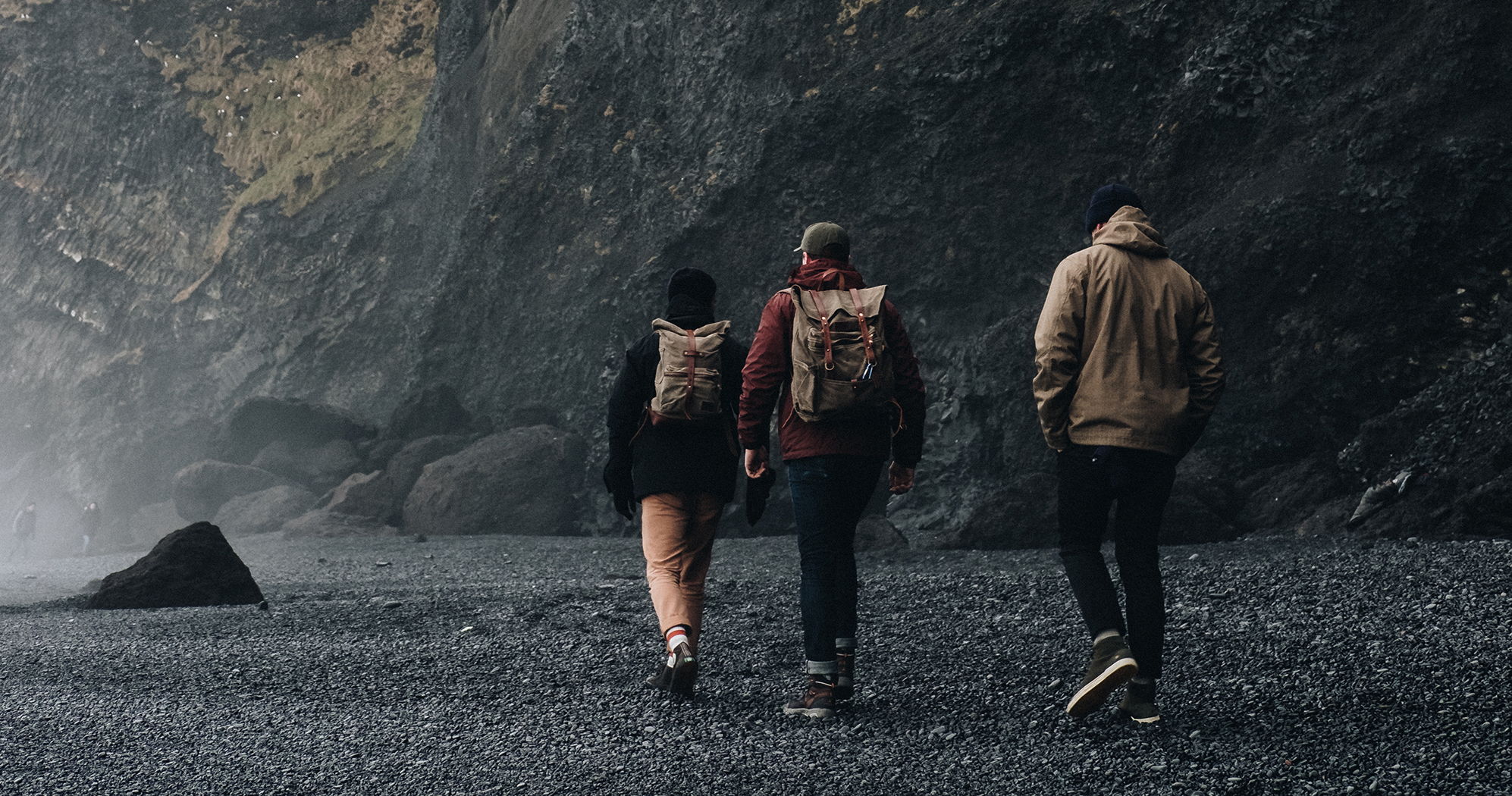 When we woke up, we couldn't believe where we had chosen to spend the night. Our vans were parked directly in front of a glacier, next to a place called Diamond Beach. It was surreal. I was terrified the night before, surrounded by nothing but darkness. And now, we were surrounded by some of the brightest blue waters and clearest ice I had ever seen. Chunks of glacial debris floated into the ocean and washed onto the black sand. They looked like monuments guarding the island shores. 
As we continued along the Ring Road, we were astonished by the dramatic change in landscape. Often times, within  the course of an hour, the scenery could change from snow covered mountains rising into the clouds to rolling moss-covered hills to endless plains of black sand. Every site we saw quickly became the most beautiful place we had ever seen. I won't claim to be the first person to have these experiences and I won't claim to be the most adventurous Icelandic traveler. There are some experiences, however, that can't be replicated. I could write an entire book about our time in Iceland, but words don't do enough justice to describe the landscape or the people that made the trip what is was. Somethings are better experienced in person.
Here is a breakdown of the day-to-day itinerary: 
Things to do in Reykjavik: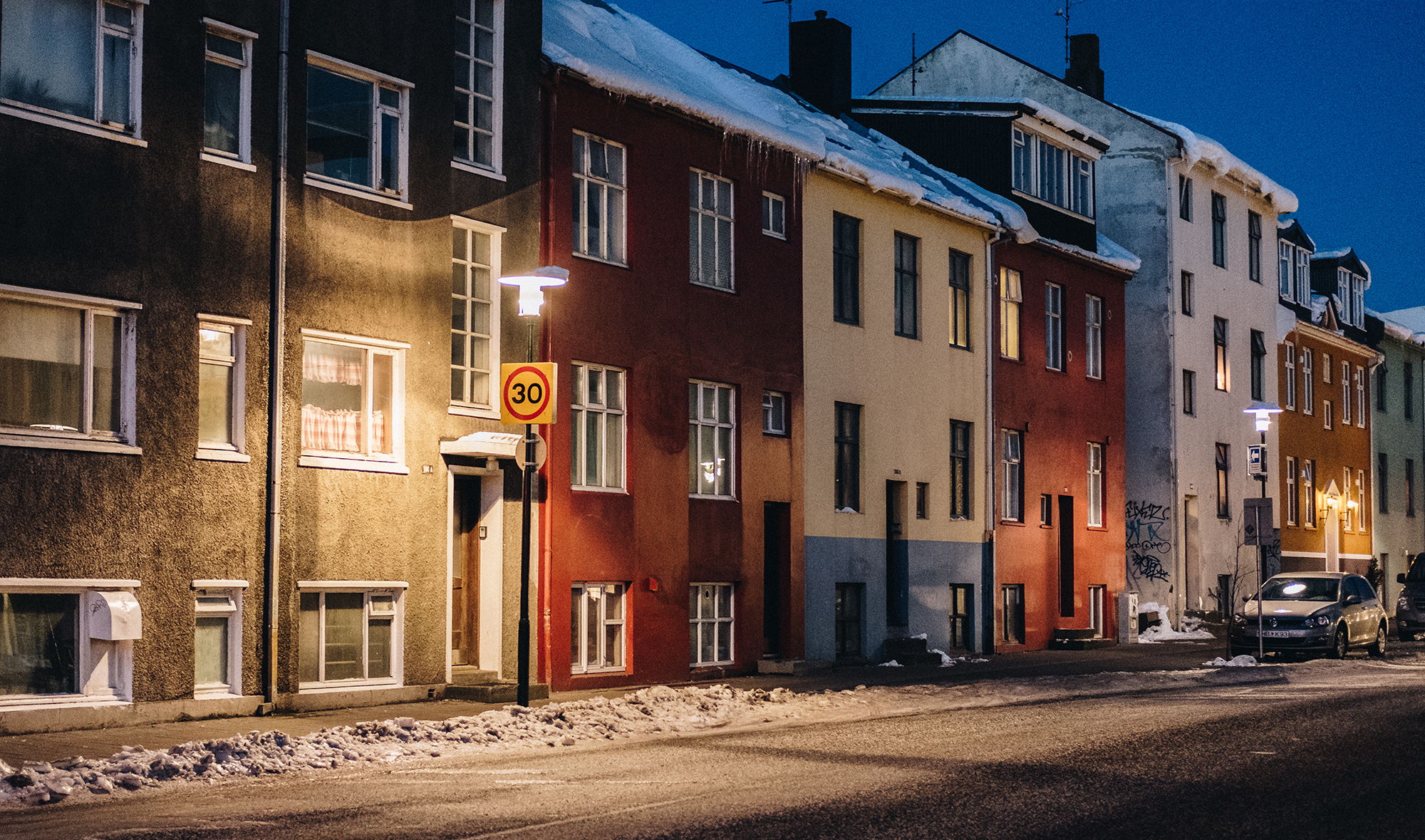 Hallgrímskirkja - Giant cathedral in the center of the city. You can go inside for free or go to the top for a small fee. The top of the cathedral is the only place you can see a bird's eye view of the city.
Reykjavík Roasters  - By far the best coffee in Iceland, and probably one of the only specialty shops. There are two locations: the one on Kárastígur is the original location (small and quaint), the one on Brautarholt is the new location (a little bigger and has WiFi).
Kaffitar - Kaffitar is another coffee shop that has a few locations. The coffee is pretty average, but its a good place to just sit and plan for the day if needed. Kaffi is the icelandic word for Coffee/Cafe, so most coffee shops will begin with Kaffi–.
Brauð & Co. - This is by far the best bakery in Iceland, if not the world. Seriously. Go there!
Day 1:
We arrived in Reykjavík at around 5am. The streets were dark, empty, and cold. The only place that was open was  Brauð & Co.  They let us in to their warm shop and we bought bread and pastries. I can not express enough how much you must go here. In my opinion, this is the best bakery in the world. Next we went to  Kaffitar because it opened early and had wifi. We took a local bus to pick up our van and then we started to head northwest of Reykjavík to the western peninsula. There are a couple different routes to get there: we took route 1 to 54 to 56 (which requires tolls), but there are ways to get around the tolls. There are also mountain overpasses you can take instead of the highways if you're feeling adventurous. Our end destination for this day was the iconic coastal town of  Grundarfjörður.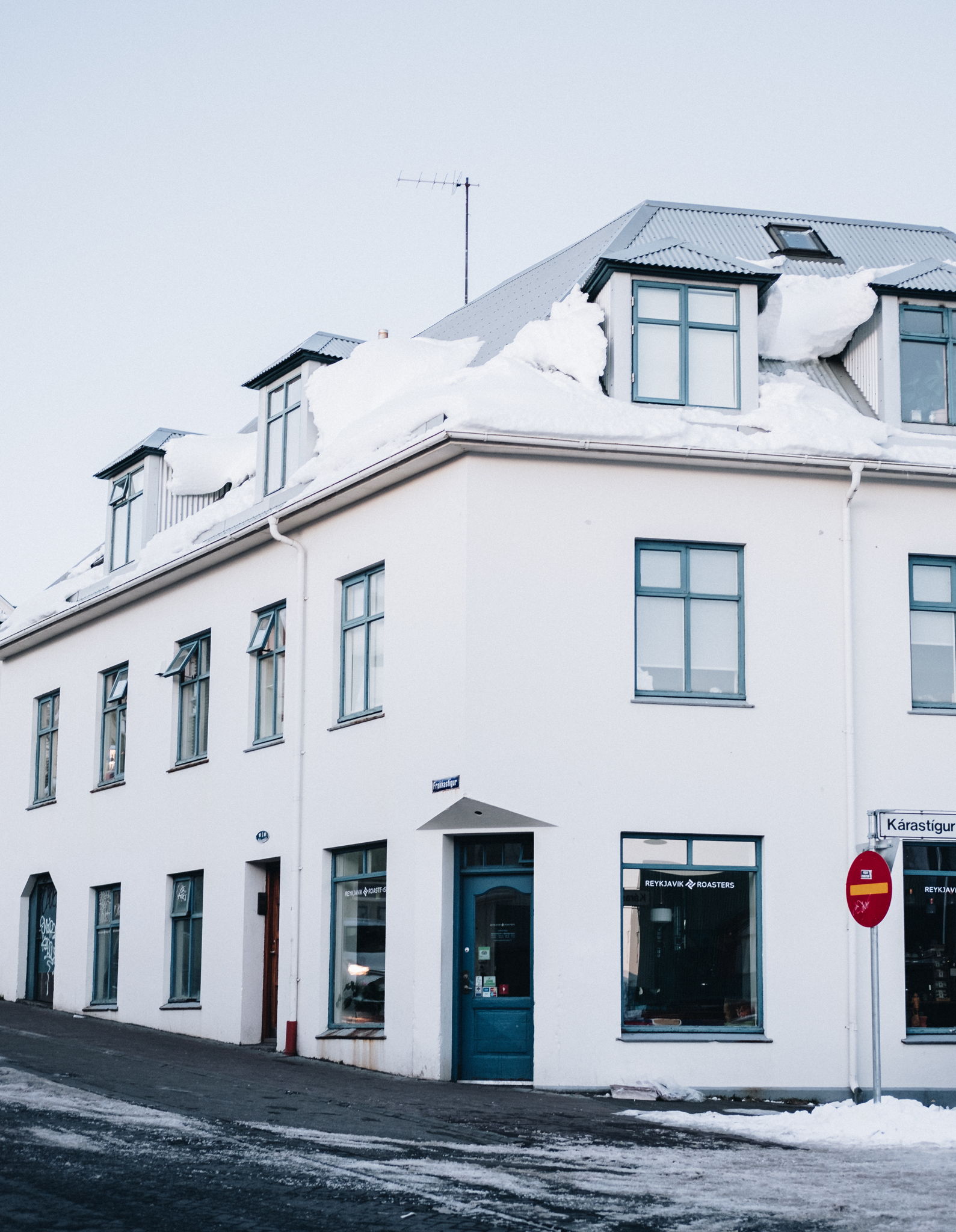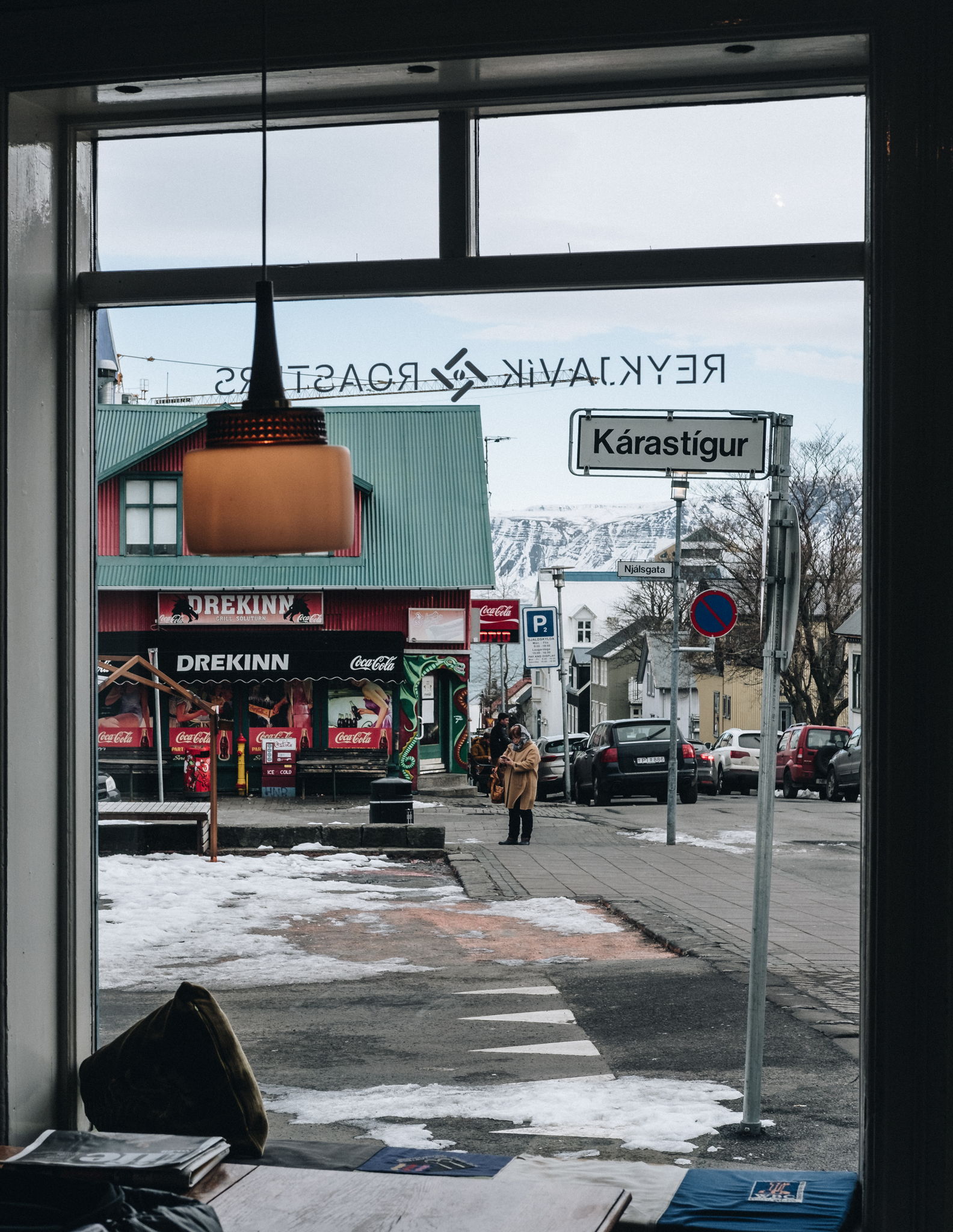 Day 2:
We went back through Reykjavík because we were trying to ultimately go east, not west. We stopped at  Reykjavík  Roasters for a quick coffee, it was incredible, a staple of Iceland. The  Valley of Reykjadalur will be the first destination you'll pass if you take Route 1 east. It's a long river with a hot spring. Stop if you want, but there will be cooler things the further you get from Reykjavík. Next we stopped at a waterfall called  Seljalandsfoss.  If you walk down the path to the left of the waterfall, you'll find several smaller falls which you can climb alongside and reach the top of the plateau. The view from the top is amazing.  Skógafoss is cool but way too touristy. We camped at an empty campsite in  Vik. Not sure about the summer months, but during the winter, if the campsite is closed you can camp for free.
Day 3:
Early in the morning we drove to spot called  Black Sand Beach, very close to the town of Vik. We went early in the morning so there was still a thin layer of fog and not too many people. Black Sand Beach looks exactly like it sounds, it's bizarre. After the beach we headed further east along the ring road to  Fjaðrárgljúfur, an incredible canyon with a river below. You can either hike along the top edge of the canyon or traverse through the river. If you keep driving further east, the landscape will start to change pretty dramatically. About 10 min after you pass  Kálfafell, there will be a large mountain on your left and then all of a sudden there will be nothing. This area doesn't really have a name, but consists of miles and mile of black plains. If you're careful, you can drive on one of the small roads out into the middle of the plain. Once you're out there, it feels like you're on the moon. That night we camped at  Jökulsárlón - Glacier Lagoon. This was a parking lot literally at the edge of a glacier.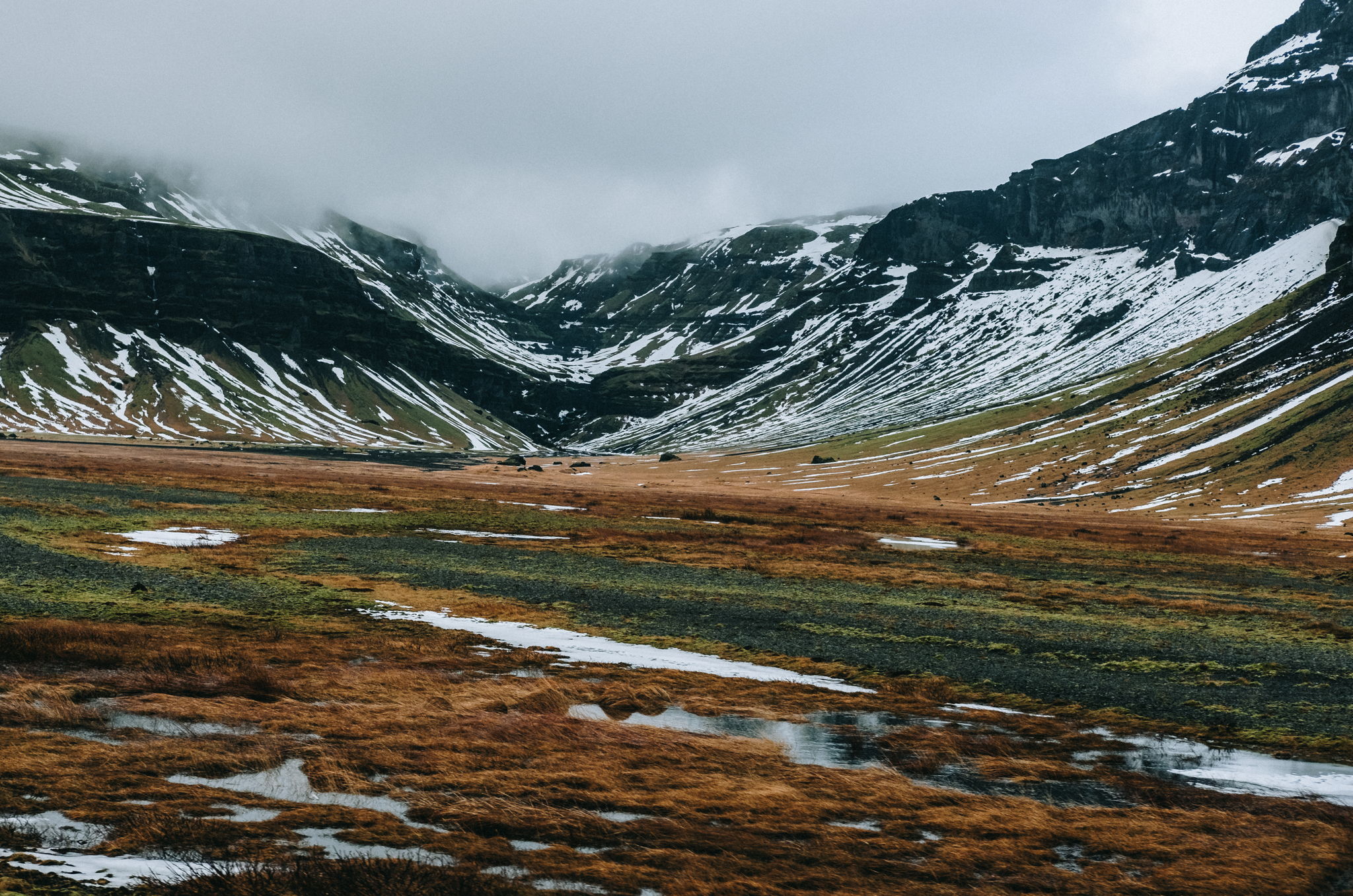 Day 4:
Directly across the road from the glacier lagoon is a magical place called  Diamond Beach. You've probably seen photos of this place. Its one of the few places in the world where chunks glacier wash onto the shore and stand there in the waves like giant diamonds. Our next stop was a mountain range and coastal area called  Stokksnes. To get here, there is a turn of a couple miles past Hofn. The mountains are beautiful and there's even a picturesque viking village at the foot of the mountain. There is a gate a place that you have to "pay" to see the view, however, if you stop on the side of the road when you see a small, abandoned house sticking out of the hill, you can sneak up and over the mountain pass for a view that's even better than what the tourists pay for. If you get back on route 1 and drive another 30-60 min east, you'll get to an orange lighthouse on a peninsula called,  Hvalnes Lighthouse. Hvalnes is a great place to rest or have a picnic. From there we backtracked to the black plain/flatland I mentioned before. We drove out to the middle of the plain along one of the small dirt roads and camped for the night. It was here that we had an incredible view of the  Aurora Borealis.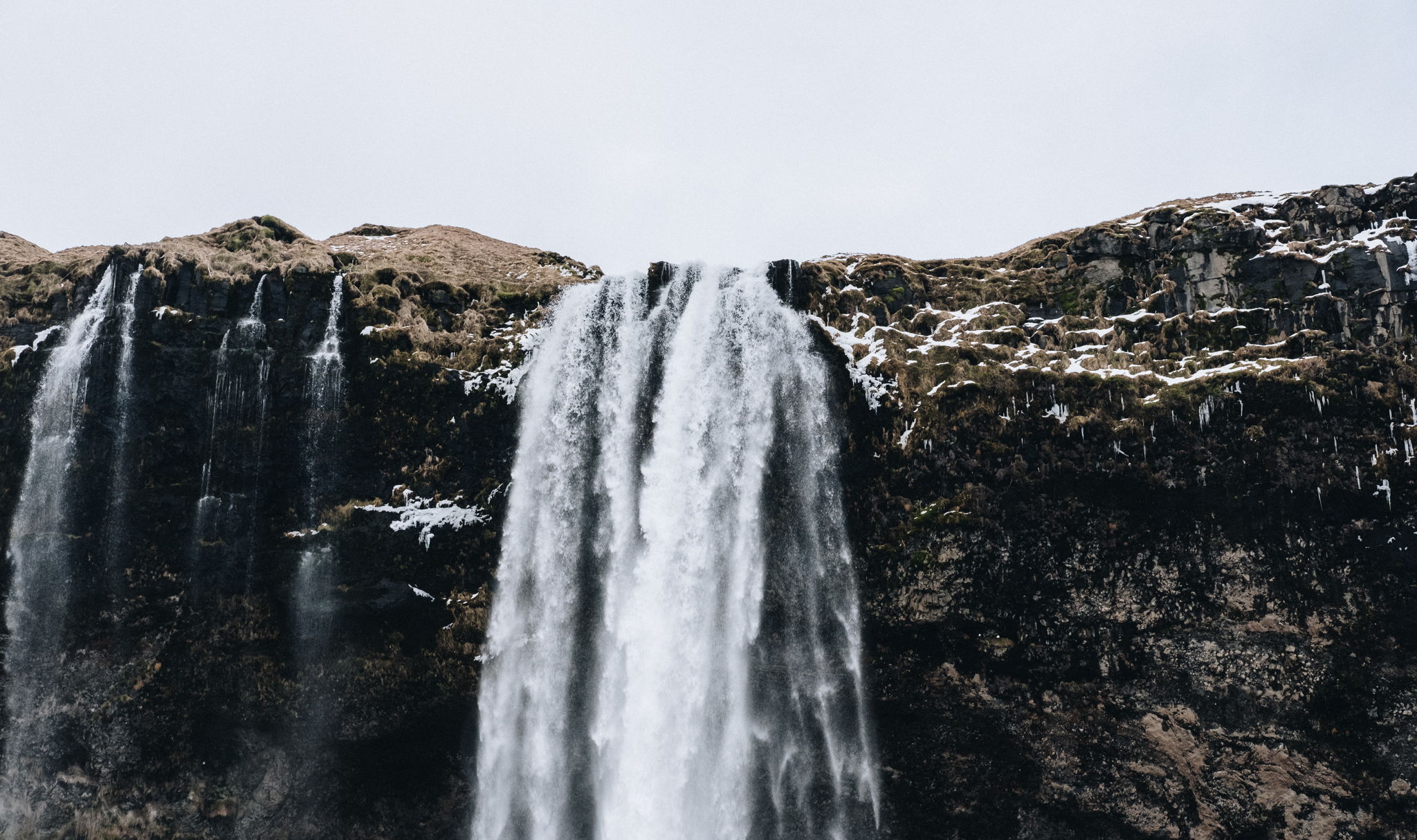 Days 5 - 7:
The last couple days consisted of us doubling back the way we came. We weren't able to drive around the entire ring road due to snowfall on the roads in the north. On the way back we mostly just stopped at all the spots we missed. We went the tourists places in the  Golden Circle last:  Bruarfoss Waterfall,Haifoss Waterfall, Gullfoss Falls, Strokkur Geyser. But trust me, once you see the parts of Iceland that are far away from civilization, these touristy spots will hardly impress you. Also, if you're looking to go to a hot spring, skip the Blue Lagoon and go to either  Secret Lagoon in Hvammsvegur, Flúðir or  Myvatn Nature Baths. As we drove back into Reykjavík on the last day, our manual transmission camper van decided it had enough and died right in the middle of the highway.
Food:
Buy all of your food for the week at any  Bonus mart in or around Reykjavík. Once you start to get out on the road, the only place to buy food will be gas stations. When you do stop at a gas station though, try some Icelandic candy!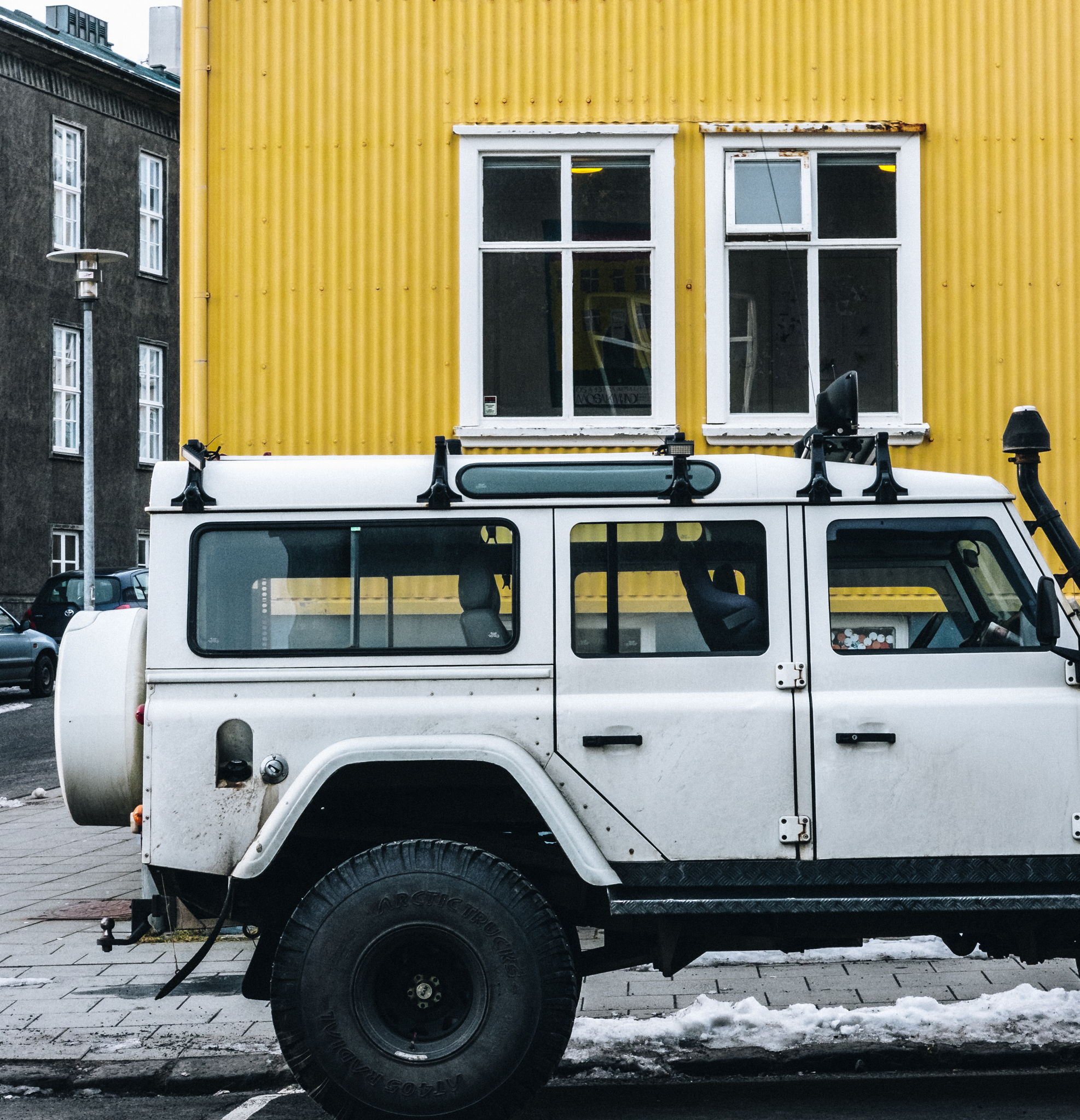 Water:
Water can be kind of expensive in Iceland, especially when you get away from the big cities. Fortunately, Icelandic water bottles are the same water as Icelandic waterfalls, which are also the same as Icelandic tap water. Either bring large water bottles or buy one large water bottle at Bonus and plan on refilling your water every time you stop for gas. You'll need way more water than you think especially for cooking and cleaning in the middle of nowhere. A large canteen or water jug would be best.
Gas:
There is usually one or two gas stations at every town along the ring road, but you can you usually count on passing one every hour or so.
Transportation:
There are two buses that run from the airport to Reykjavik:  Reykjavik Excursions and  Flybus. Both cost about the same, but I think one has wifi on the bus. Buy your tickets across from baggage claim. It's about a 30-40 minute drive. If you already have a rental car arranged, usually the rental company can just pick you up from the airport. If you don't have a rental car yet, I would look into  Kuku Campers. They aren't the best cars, but they're the cheapest. We rented two huge camper vans for a week. If you need to get around Reykjavik, there are city buses that are super easy to use. Tickets for the local bus can be bought at any  10-11 (basically our 7-11).