Adventure Mobiles 01 | Toyota Land Cruisers | Japan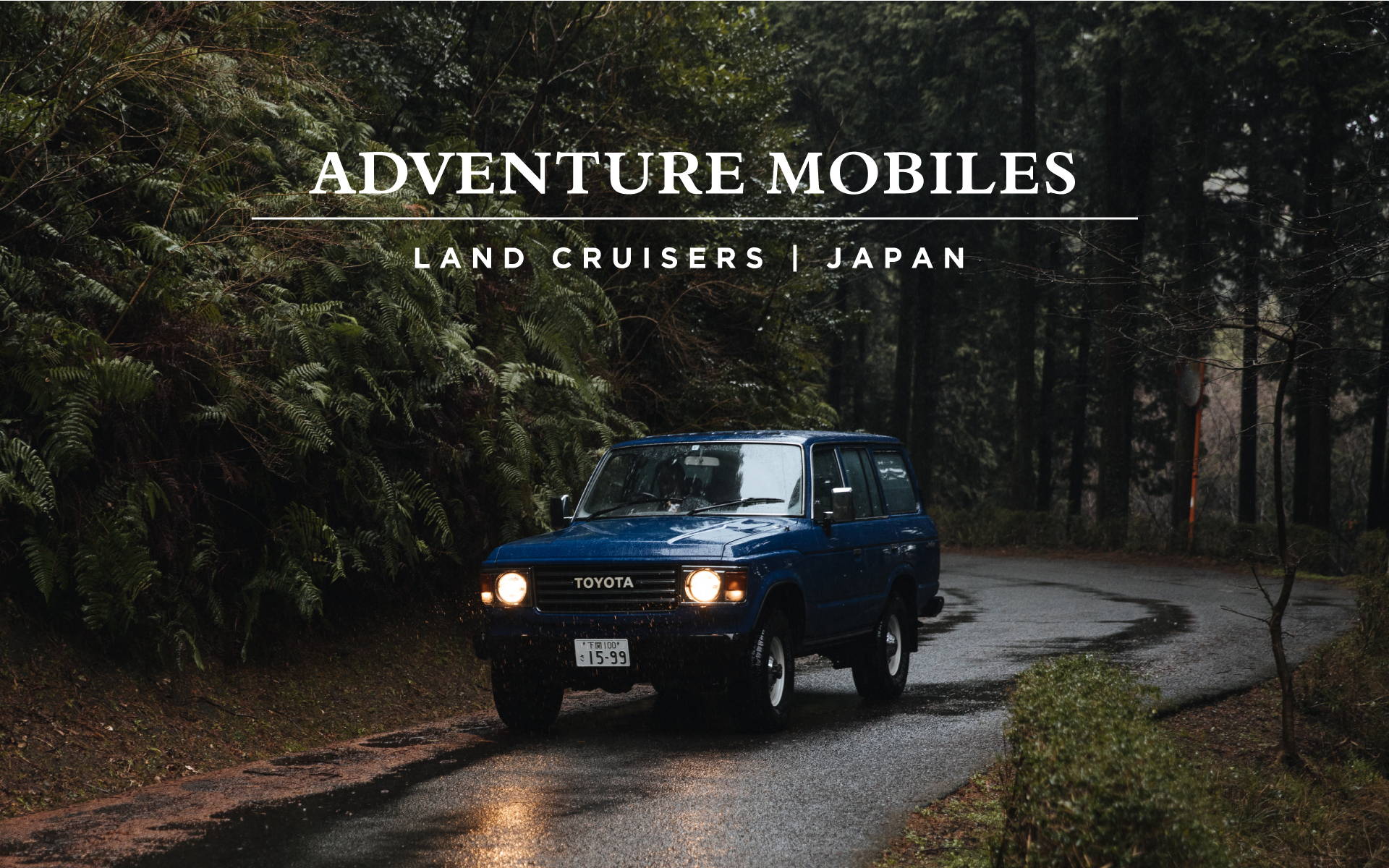 Titus (Our adventure photographer) and myself (Tyler, founder), have talked a lot about featuring and discussing the glorious journey of owning, fixing, and road-tripping with adventure mobiles. As of late, so many people are finding and restoring all these amazing old trucks, vans, and campers. We thought we'd keep our eyes out and interview folks we know or have just recently met who are doing cool stuff with their road-warriors. We don't know how many vehicles we will feature yet but we are excited to find the next few that will turn our heads and make us curious about the stories behind them. Enjoy!
Photos and interview by Titus Haug
Featuring: Koji Yamasaki (Father) and Yamazaki Yuu (son)

I've known Yuu since I was in Kindergarten. I had the token position as the only foreigner in the class and apparently back then I was a bit selfish with the toys. Those days are far behind us now. Yuu still lives in Japan and runs his own coffee shop. I have since moved to California and work as a freelance photographer. Growing up, Yuu's dad Koji stood out among others in Japan rolling up and down the narrow streets with his 4 x 4 Land Cruiser. Amazingly, he's still driving the same vehicle now. Last year, Yuu picked up his own Land Cruiser to complete the dynamic father-son duo. We were able to catch up with them in Japan recently to hear about their journey with these old vehicles and how it has affected their perspectives. Enjoy!
---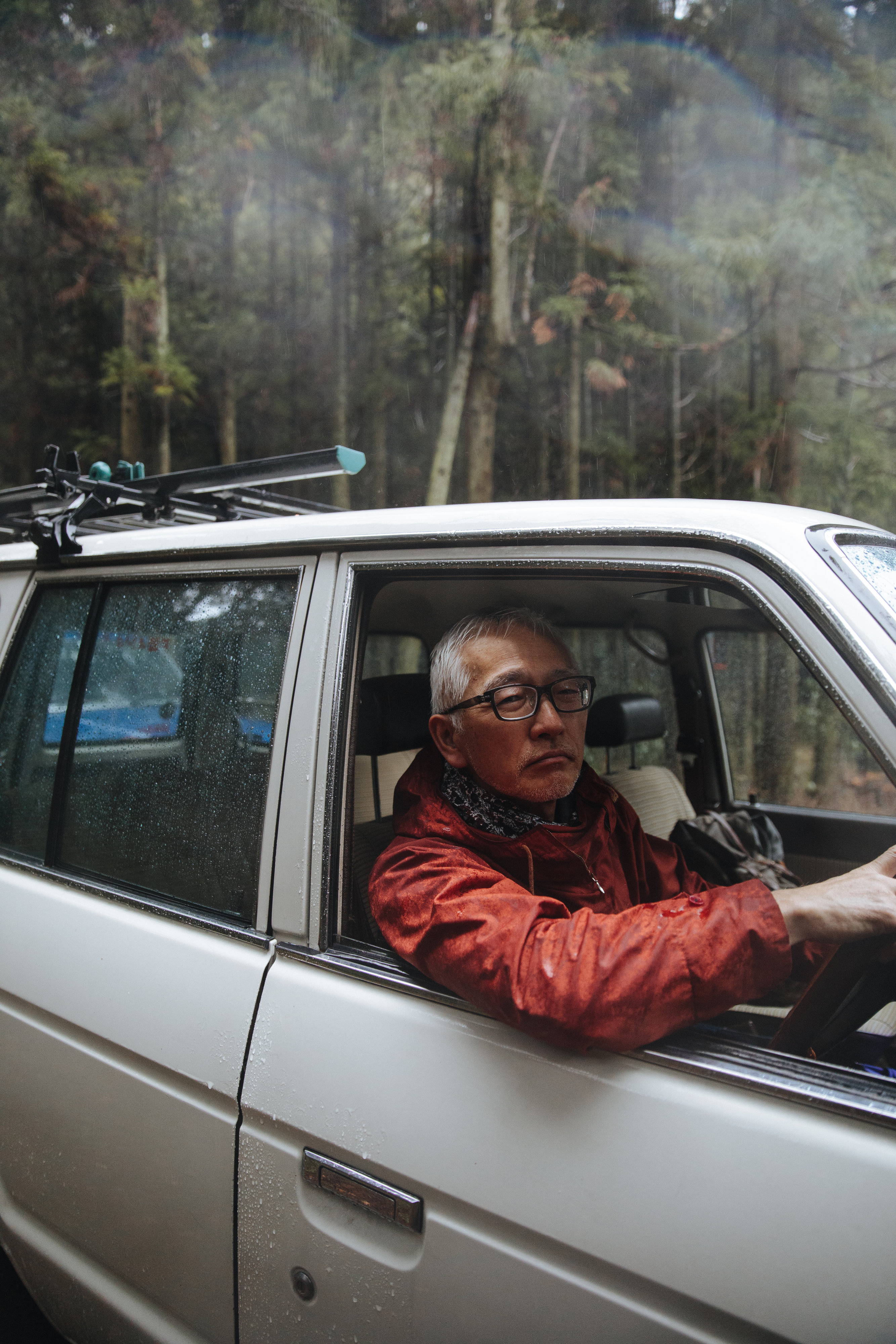 Tell us a little bit about yourself.
KOJI:
I am originally from a place called Ube which is North of here. I ended up moving down to Shimonoseki for work about 25 years ago…Actually, I think it was 35 years ago (laughs).
During the day, I am an electrician but I have a leatherwork business that I do on the side. That's pretty unique in this area so people are usually interested in that aspect of what I do. I actually think I have too many hobbies though. I like to fish, ride motorcycles and back in the day, I used to off road a lot.
YUU:
I was born and raised here in Shimonoseki.
For me…well, I have a lot of hobbies that I never get around to doing (laughs).
Tell me about how each of you came to own your Adventure Mobiles?
KOJI:
I originally purchased this Land Cruiser over 20 years ago. I used to be in a 4 x 4 club and I ended up buying it off of a friend who was also in the club. Ever since I saw the Land Cruiser I was drawn to it, but they were a bit pricy back then. I couldn't quite find a way to make it work until my buddy offered his to me. At the time I was driving a Hilux pickup made by Toyota. My friend was upgrading his vehicle and looking to find it a new home. At that time he basically asked me if I would take it off his hands for a killer deal that I couldn't refuse. Later on I ended up selling the Hilux and have kept my Land Cruiser ever since.
YUU:
I purchased my Land Cruiser about a year ago.
I had asked a car dealer to find me one and it took them about a year and a half to come up with what I was looking for. My dad's Land Cruiser always inspired me. I knew that someday that I would also own one. He would let me borrow his from time to time and it just felt so good to drive…and it looked so epic.
In reality, I didn't care what the price tag was, I just knew that this was the vehicle I would drive.
Have you had any crazy adventures in this vehicle?

KOJI:
I wasn't often able to take this car on crazy roads because the winch in the front sticks out a bit far but I've always loved taking it out for drives in the snow. It doesn't snow a lot here but when it sticks I enjoy cruising about in the snow.
You never know what's going happen with an old vehicle like this, so I really feel like every time I hop in the drivers seat it's an adventure in itself.
I've certainly had it breakdown on highways and what not, but I think the real adventure is the feeling you get with an old car like this.
YUU:
I definitely want to take this thing out on some trips. Since the vehicle is still pretty new to me there haven't been too many excursions up until this point. However, I definitely feel that sense of adventure by simply having an old adventure mobile as my daily driver.
Has driving an Adventure Mobile inspired how you live in any ways?

KOJI:
I've definitely become a very relaxed driver. I never really feel like driving faster than I need too, I just enjoy being in the moment. In life, I think it's helped me to slow down in some ways too. When I'm frustrated by something, I might be more inclined to let it pass by or something like that. I do feel that influence from the car.

YUU:
Since it's an adventurous vehicle, I do feel that it influences my daily life in some ways. I find myself tossing my luggage in instead of neatly assembling it in the back. Sometimes I'll drive with the windows open in the winter and let the engine's sound fill the cab. It's that nostalgic freedom-esque mystique that this vehicle carries…
I think that's part of why I wanted it.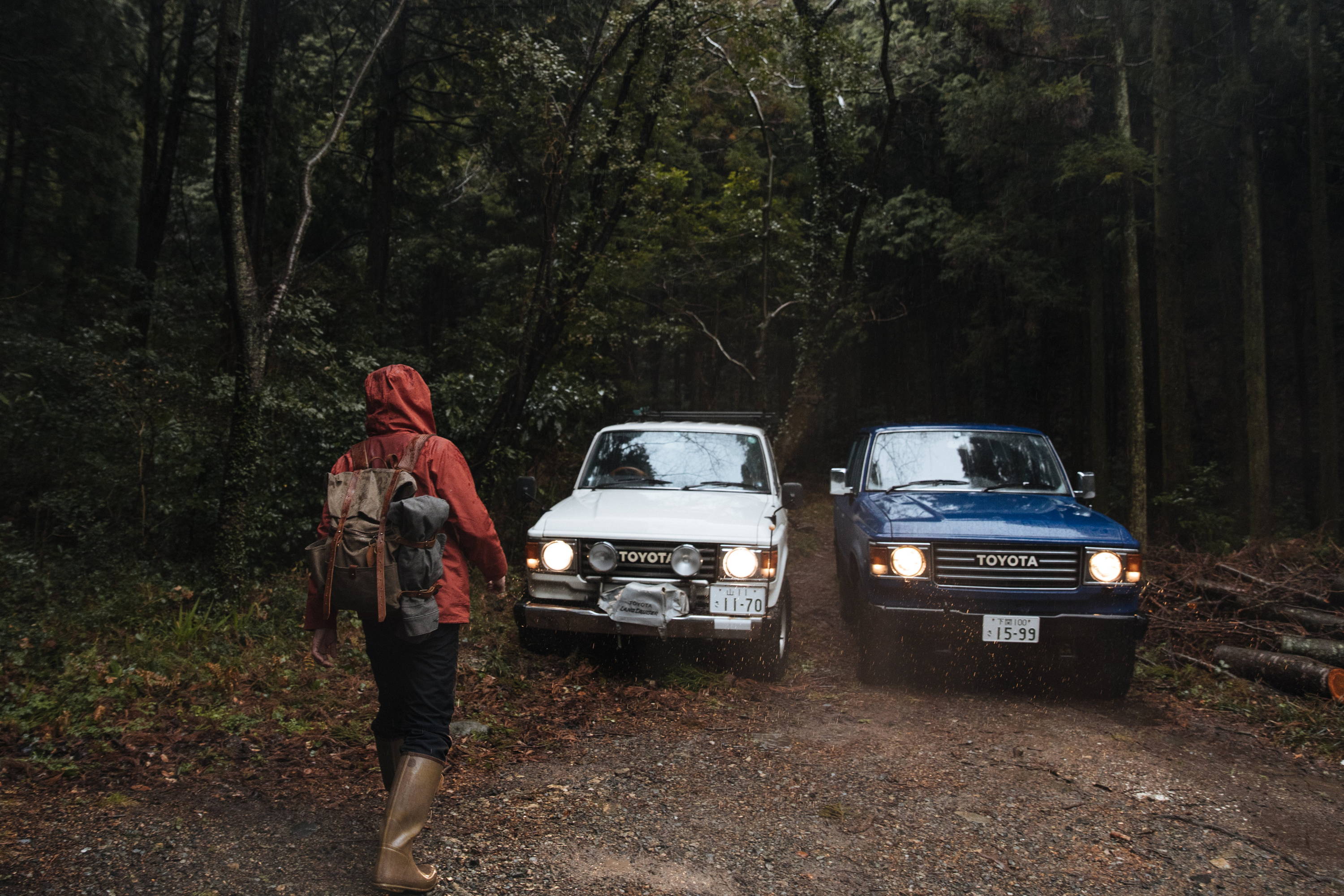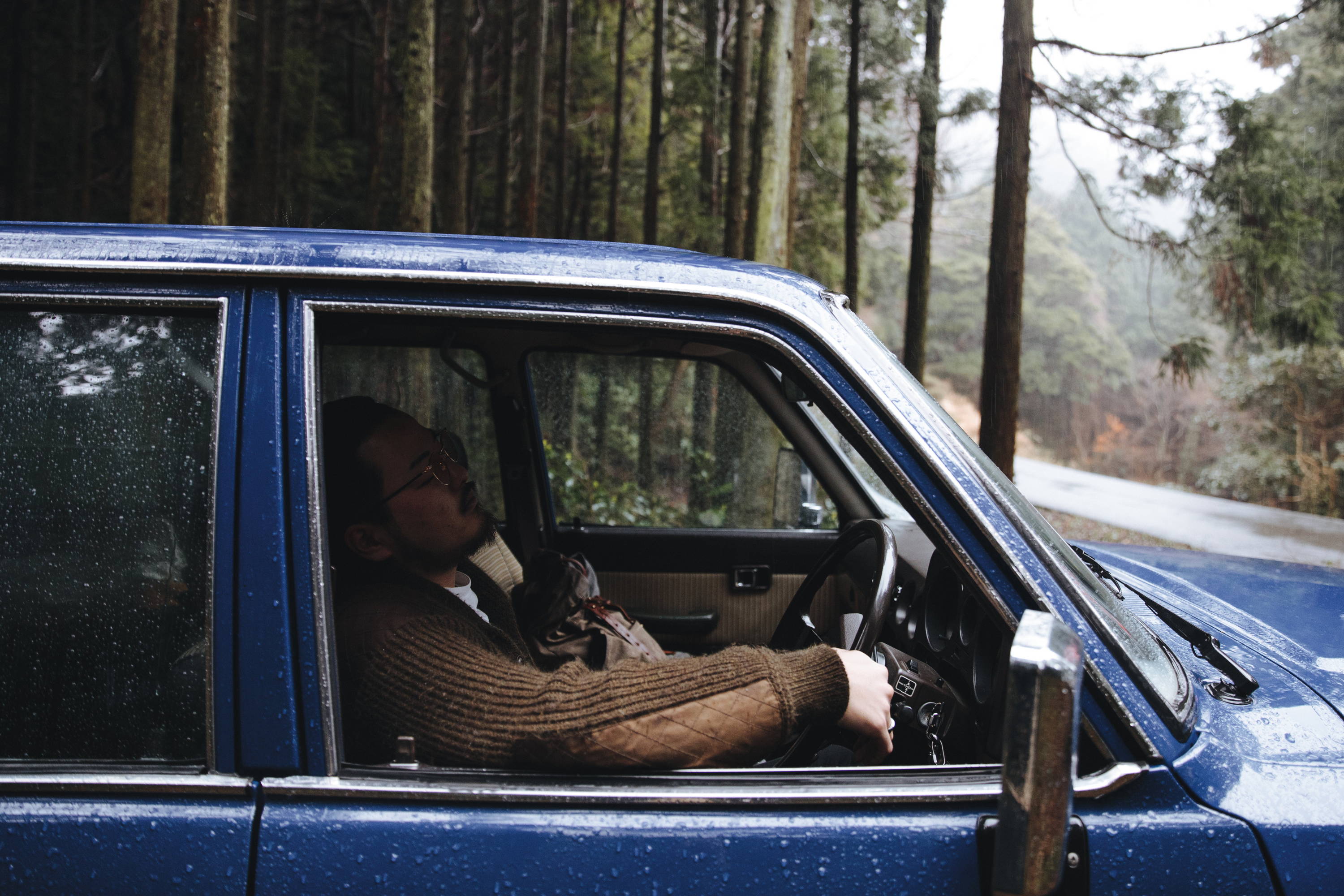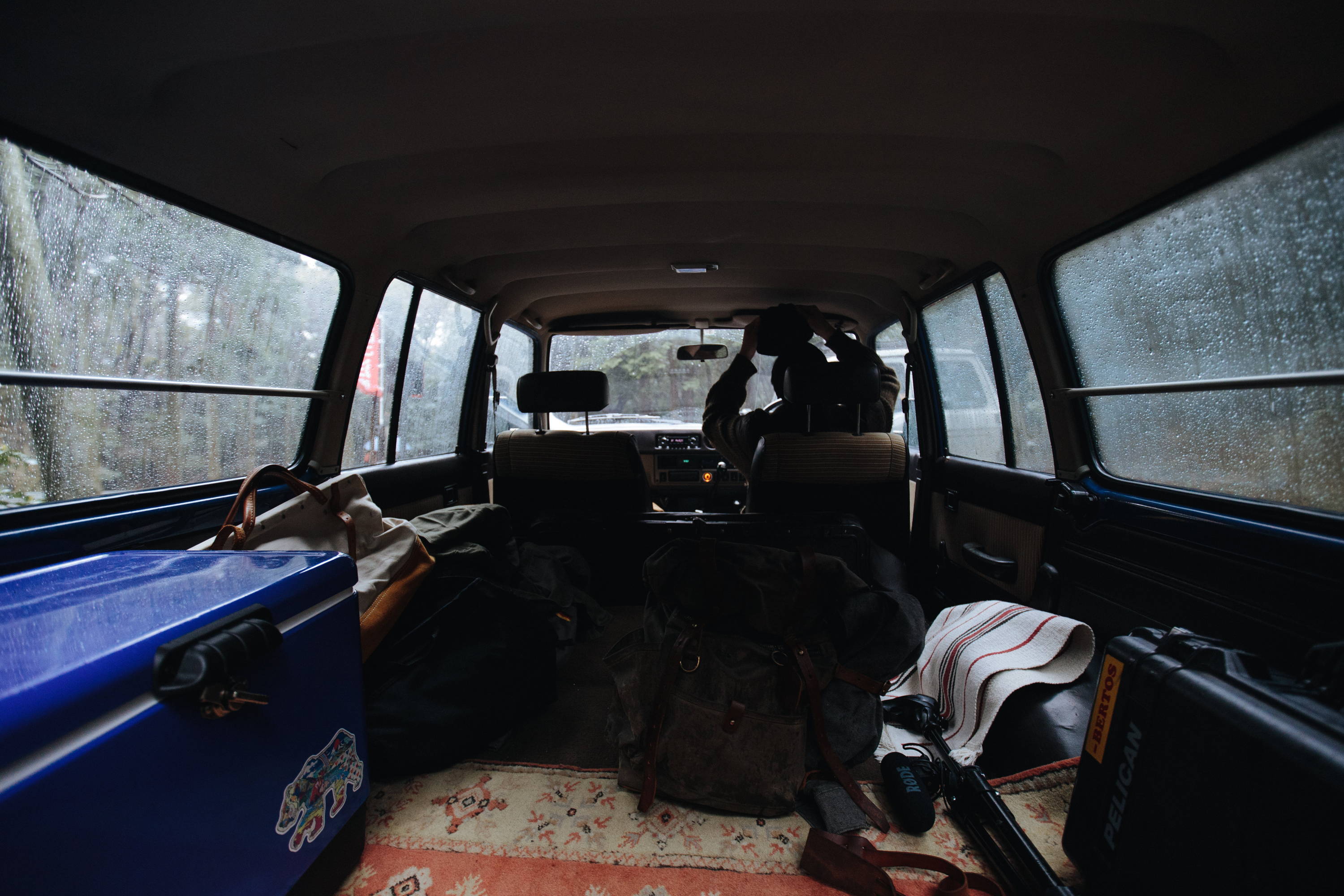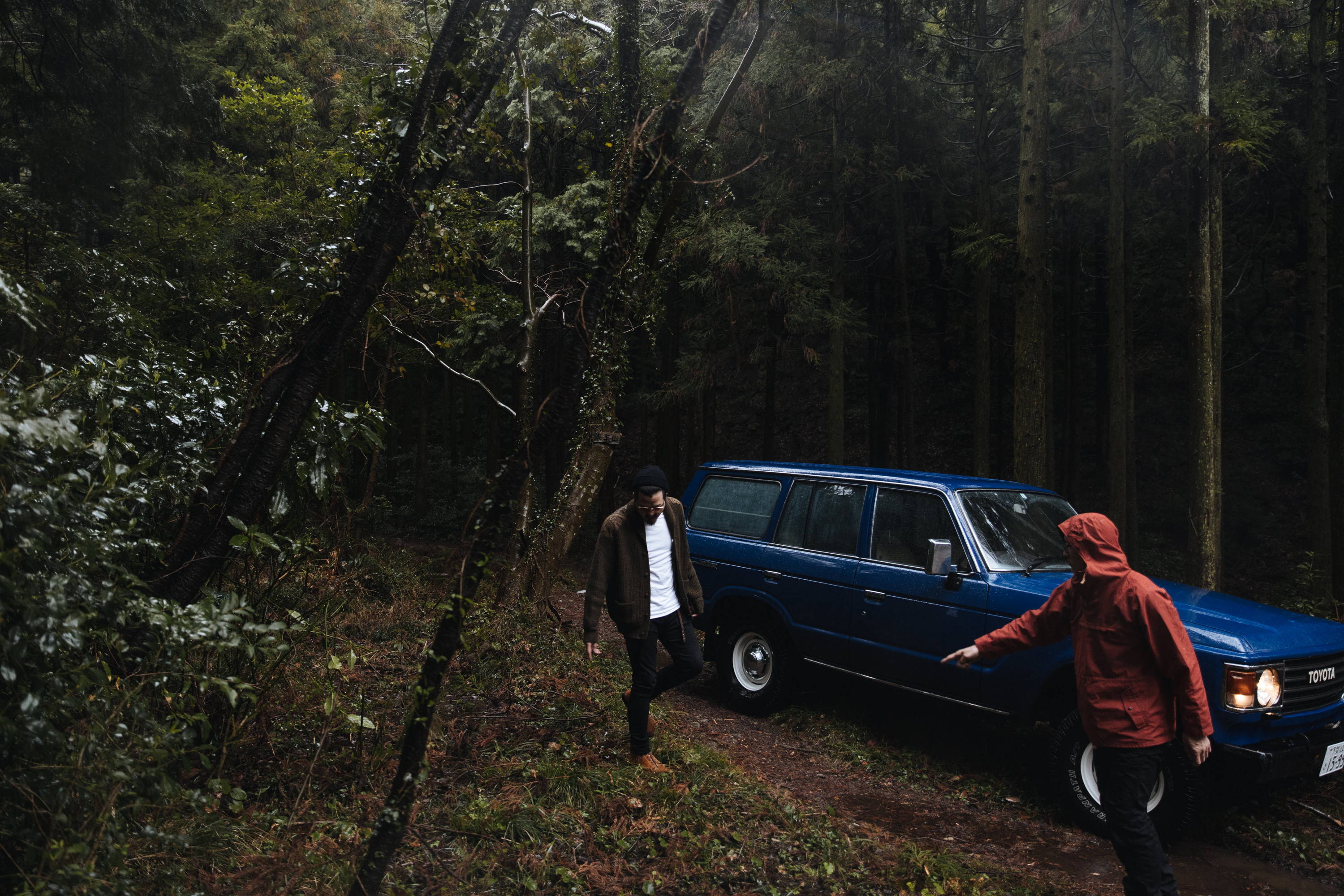 We primarily make bags with legacy in mind. We want the children and grandchildren of current Bradley Mountain customers to pass down the same backpacks for generations to come. What is the legacy that you hope to have with this vehicle?
 
KOJI:
This vehicle is built to last and that's an aspect that I really like about it. It's nice how you can just throw your luggage in the back and hit the road with this thing without worrying if things will fit or scratch the suraface. I definitely want to pass it along when that time comes.

YUU:
I run a coffee shop here in Shimonoseki. For me, running this shop is the greatest adventure in my life. It's definitely important for me to take time off for trips and what not, but for now, the risk involved in running my own business and all the elements that surround that give the most tangible sense of adventure in my day to day.
As far as the vehicle is concerned I plan to keep it for the long haul. I would only sell it if it was a final resort of some sort. I will probably just keep this thing till the day I die haha.